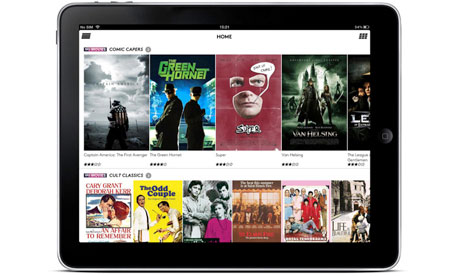 "Cutting the cable". It's all the rage in America. It means ending your cable subscription (which can cost $100/month) and opting for Netflix or similar instead (which costs a maximum of $15). Thing is, channels like HBO are so chained to cable operators that they won't offer Game of Thrones and co. to anyone who doesn't have cable. Hence rampant piracy.
Not so in the UK, where BSkyB, the country's largest cable/satellite TV provider, potentially undercut itself yesterday by launching Now TV, which offers all-you-can eat on demand films, via streaming, for £15 (€20). Standard Sky subscription not necessary. Considering the cheapest of these is £34, that's quite a bargain.
Well, not compared with Netflix (£6/month) or Amazon's Lovefilm streaming-only offer (£5); but Now TV has the distinct advantage of offering the most recent films of the three, as it has the first "pay TV window", i.e. it gets first dibs on movies, given the size of its standard subscriber base & owner BSkyB's massive clout. Netflix may be stronger on the TV front (Now TV has yet to offer TV shows) and Lovefilm may well be the cheapest; but neither offer recent films.
Perhaps the most surprising in all this is that all three services only offer SD quality for now. Could HD be a bandwidth problem? Still, very much early doors — Gizmodo's handy comparison piece suggests Brits should try out all three services for now — but the option now exists for Uk cords to be cut left, right and centre.
And to that, we say: hurrah!
Just one minor snag: at time of writing, www.nowtv.com points towards the service's press release, not its website. The @nowtv Twitter account has been informed of this. Launch delayed, p'raps?
Pic lifted from The Guardian
myhandmadejewelry likes this
arijc reblogged this from disruptomatic
disruptomatic posted this